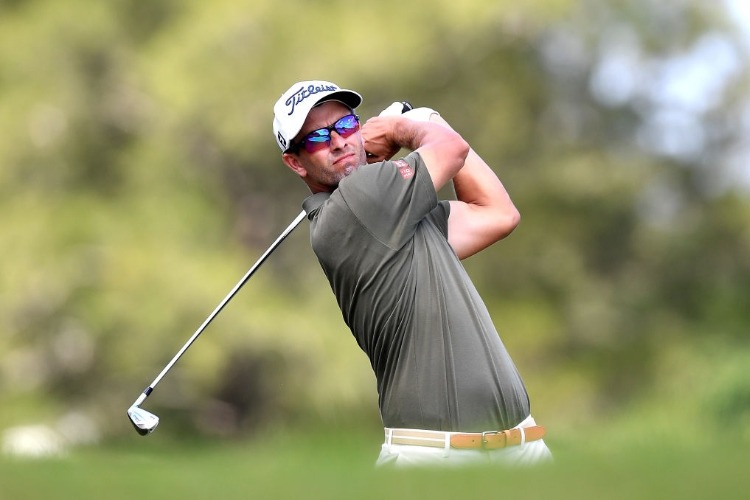 Time in the water with surfing great Kelly Slater is driving Adam Scott's own pipe dream as the 10th anniversary of his Masters victory nears.
The 42-year-old golfer will join fellow Australians Aaron Baddeley, Cam Davis, and Harrison Endycott in Hawaii's Sony Open from Friday (AEDT).
He will then take a month off and return home - the Queenslander spent his Christmas break playing socially on the Sunshine Coast - before a string of tournaments prepare him for a charge at a second green jacket.
Scott will become the seventh PGA Tour pro with $US60 million ($A87m) in prize money if he completes the week at Hawaii's Waialae Country Club.
But recent victories have been rare, his 2020 Genesis Invitational triumph breaking a four-year US title drought for the 2013 Masters champion.
So a swim with Slater, who last February powered to the Pipeline title days before his 50th birthday - 30 years after winning it for the first time - offered Scott some timely perspective.
"He is a wealth of knowledge on peak performing and executing at the biggest moments," Scott, a keen surfer, said.
"I don't go up there (to Hawaii's North Shore) just to have deep and meaningfuls and try and tap into him on that, but when you're around a guy like that you always take something out of the encounter.
"Going out for a swim in the ocean with him ... a bit of an enlightening experience and just being able to let go a little bit.
"That's a feeling I get from Kelly a lot, like, 'Adam, just let go a little bit'."
Scott said balancing his physical and mental fitness to avoid becoming a slave to the tour grind had become more important as he got older.
"Kelly has worked hard on all those things ... he's a great example of longevity at the highest level," he said.
"You never know whether you're going to get little pearls of wisdom here or there when you're hanging around people like Kelly Slater."
Scott finished 29th at last week's Tournament of Champions in Maui and after the Sony Open will not feature on tour again until the Genesis Invitational from February 16.
He will then play the Arnold Palmer Invitational, Players Championship and World Matchplay Championship before April's Masters.
"It's pretty hard for me to cry you a river on the hardships of a couple of weeks in Hawaii at the start of the year," he said of his decision to cut his off-season short.
"I just want to lift my game, and if my game is good ... at all the events leading into the Masters, there's a better chance of me playing well at the Masters.
"The best thing about winning it is I'm in it forever, so I'll be playing as many as I possibly can (but) I really want to take my game up a level right now."