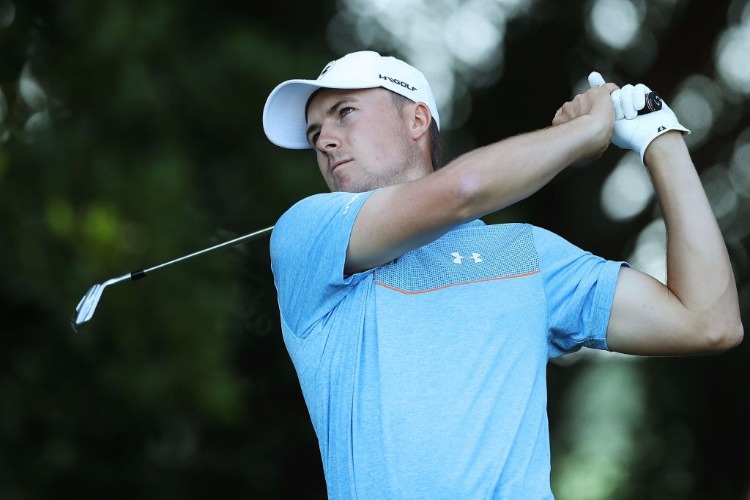 Adam Scott is positioned to challenge in the PGA Tour's Arnold Palmer Invitational after a second round of mixed fortunes for Australians at windy Bay Hill in Florida.
Strong gusts made for difficult conditions and world No.1 Jon Rahm was among many to suffer on Friday, carding a four-over 76 to fall from the overnight lead to six shots behind new front-runner Kurt Kitayama.
Kitayama carded a 68 to skip to nine under and a two-shot lead over former world No.1 Jordan Spieth (69).
Spieth is among a batch of class acts in close pursuit of Kitayama, who is winless on the PGA Tour and facing stiff competition to break through.
Xander Schauffele (70) and Canada's Corey Connors (66) are both three shots off the pace, with US Open champion Matt Fitzpatrick (69), Justin Thomas (67) Patrick Cantlay (71) and Davis Riley (69) all a stroke further back.
Gearing towards next month's Masters, 2013 Masters champion Scott fired a 71, mixing four birdies with three late bogeys to be tied ninth, five shots from the lead.
Scott's fellow Australians Jason Day (73) and Aaron Baddeley (72) are tied 41st at even par.
A double-bogey seven after finding the water off the tee on the sixth, followed by bogeys on eight and nine, had Day outside the cut line before the former world No.1 rallied with two birdies on the back nine.
Ranked 47th in the world, Day needed to make the cut to avoid falling outside the world's top 50, where he needs to stay until April 2 to secure a Masters invitation.
Countrymen Lucas Herbert (73) and Min Woo Lee (79) are now in jeopardy for the Masters after missing the cut.
Herbert started the week ranked 51st, while Lee was 50th.
Both have three weeks to improve their rankings sufficiently to clinch a place in the field for the season's first major starting on April 6 at Augusta National.
Fellow Australian Cam Davis (76) also missed the cut but and, at No.97 in the world, will likely need a win to feature at Augusta National.
Kitayama has come close to a PGA Tour victory before. Last year alone, he fell one shot sort of Rahm in Mexico, Schauffele in Scotland and Rory McIlroy in South Carolina.
"Right now I feel like I'm just trying to get that win," Kitayama said.
"It's tough, especially with the guys I've been against. So I've just got to keep putting myself in that position to give myself a chance."
The in-form Rahm finally stumbled. His final five holes included a double bogey, three bogeys and a birdie.
"How would I characterise it? What do you think I'm going to say? Excuse my language, but it's (expletive) hard," said a smiling Rahm.
"It's firm. It's fast. And it's blowing 30 miles an hour. It's a very difficult golf course."
World No.2 Scottie Scheffler shot 72 and is six shots from the lead, tied in a group that includes Scott and Cameron Young (73).
World No.3 McIlroy had a 69 to be seven behind Kitayama.
"Kurt's a great player, but you look at some of the people that are on 6 (under) behind him, like Xander," McIlroy said.
"It's not the lead ... but I feel like if I can catch Xander, then I'm going to get pretty close to winning the golf tournament."
with The AP and PA