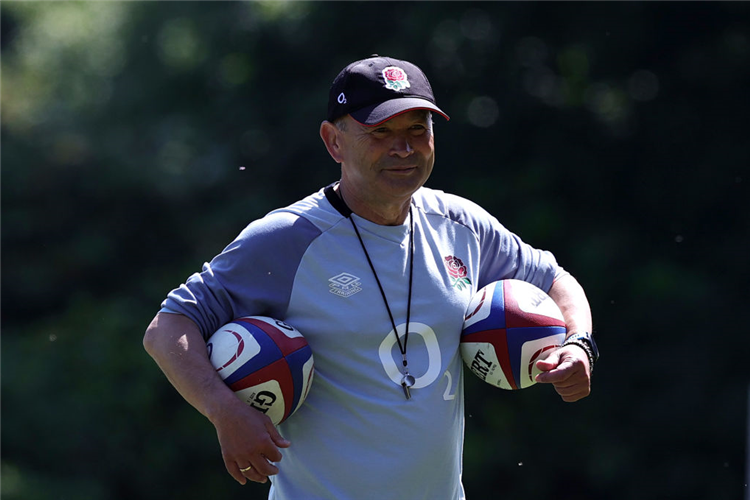 Jay Tregonning will continue as coach of the Australian women's rugby team following a review of their program post World Cup.
The Wallaroos bowed out in the quarter-finals of last year's tournament in New Zealand.
But it was enough for Tregonning to retain his position, with Eddie Jones now overseeing the women's rugby program as part of his return to the Wallabies coaching role.
Tregonning will continue to be supported by assistant coaches Scott Fava and Sione Fukofuka.
Rugby Australia said the 2022 season review included input from players, management and external consultants who worked with the Wallaroos program.
Tregonning, who took over as coach at the end of 2021, said he was excited to continue in the position and to work with Jones.
"The whole program is excited about the prospect of Eddie Jones having input - being able to collaborate with one of the world's best coaches is a major opportunity for myself, the staff and the players," the Wollongong school teacher said.
"Although making it through to the quarter-finals at the Rugby World Cup in New Zealand was a great achievement, the players and staff are hungry for more success.
"We debuted 19 new players throughout 2022, so it will be great to go into 2023 with a large percentage of players who have accrued valuable Test match experience.
"The coaching staff and I are looking forward to continuing to build on our performances from last year - there were definitely inconsistencies within key areas of our game and these will be areas of focus."
The Wallaroos will play an extended season of Test matches in 2023, including a one-off Test against Fiji, the Pacific Four Series against New Zealand, USA and Canada, the Laurie O'Reilly Cup against New Zealand, and World Rugby's inaugural WXV competition.