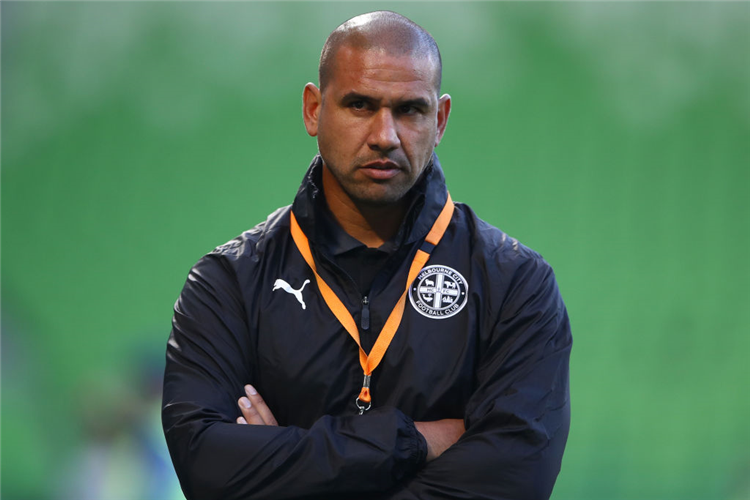 Rado Vidosic will lead Melbourne City for the next two-and-a-half seasons after being announced as the permanent replacement for Patrick Kisnorbo.
The Croatian had been managing the A-League Men side on an interim basis since Kisnorbo left to join French outfit Troyes in November.
Vidosic was already at the club as their A-League Women coach but will now take charge of the men's side until the end of the 2024/25 campaign.
"We are a club that looks internally before we look externally and when we know we have the right person within our ranks, we have no hesitation in giving them the first opportunity," City's football director Michael Petrillo said.
"We've seen over the years his ability to implement the City way of playing football starting with our academy, then our A-League Women's team and over the last couple of months, the A-League Men's team.
"Along with his belief in the way we play, he has also continued to nurture the culture inherent within the football club and this is one of the most important factors we took into consideration before making this appointment."
The 61-year-old has suffered just one defeat in the eight games since he took charge, with City seven points clear at the top of the table.
His son Dario remains in charge of Melbourne City's A-League Women team.
Meanwhile, new Macarthur FC coach Mile Sterjovski has made his first appointment, luring former Socceroos teammate Nathan Burns as an assistant.
Sterjovski was appointed the Bulls' head coach last month following the sudden departure of Dwight Yorke.
Burns and Sterjovski joined Perth Glory at the same time in 2009 as high-profile signings, and the pair will now link up as coaches.
The 44-year-old Burns returns home after spending nine years coaching and working as a director of football in Western Australia.
"I have spent many years playing with Mile and I'm proud to now have the opportunity to coach alongside him in my hometown," Burns said.
"I grew up in southwest Sydney and know all too well how important football is to our community.
"I played all my youth football here and now I want to play my part in helping the next generation of players from the region reach the highest level."