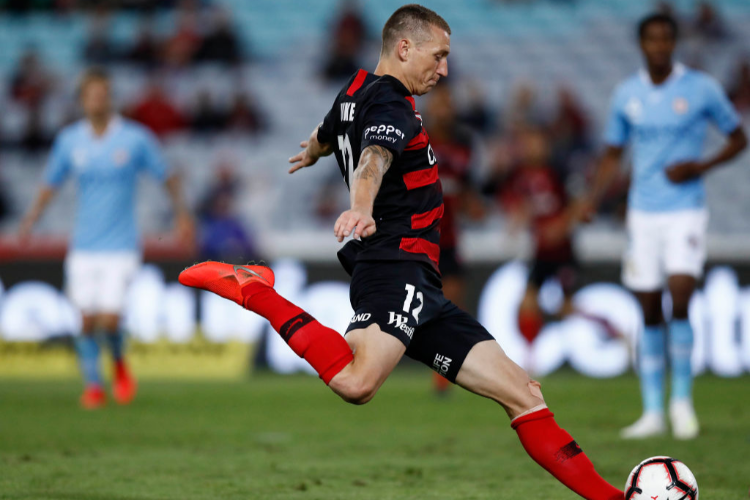 As a new Australian golden generation begins to emerge, two of the Socceroos' elder statesmen - striker Mitch Duke and defender Aziz Behich - insist international retirement remains a distant thought.
Duke and Behich have been two of Graham Arnold's most-trusted players but both will be 33 by the time next year's Asian Cup rolls around.
After reaching the round of 16 at last year's World Cup in Qatar, Arnold approached his senior players and gauged their appetite for the next four-year cycle which culminates with FIFA's 2026 showpiece tournament in North America.
Only one - Central Coast goalkeeper Danny Vukovic - opted to retire ahead of this month's friendly fixtures with Ecuador.
The desire to stick around is understandable given the bevvy of talented Australians beginning to emerge.
Train-on player Nestory Irankunda, Manchester City youngster Alex Robertson and Melbourne City leftback Jordan Bos are uncapped prospects in Arnold's squad, which also contains youngsters Garang Kuol, Connor Metcalfe and Riley McGree.
But Duke and Behich say they have plenty more to give, and are excited by the challenges ahead.
"We already had that chat - and at this age, and the World Cup campaign I had, I've still got the miles in my legs to do it," Duke said.
"I'm not looking too far into the future, I'll take it year by year - with the Asian Cup to focus on now.
"I'm a very young 32-year-old, I feel like I'm hitting my best age.
"I can be an asset to the team. It's always hard for a footballer to retire, so I'll try and keep on as long as I can."
Bos, who has been one of the standout performers in the A-League Men this season, was recently likened to Socceroos great Scott Chipperfield by Arnold and is in line for his first cap at CommBank Stadium on Friday.
But Behich says he has no desire to walk away from the national team set-up and relinquish his grip on the starting leftback role.
"I don't see myself as old," Behich said.
"I've always treated my body like a temple, because that's your bread money.
"I've been lucky and fortunate enough in my career to never get an injury.
"So as long as I keep doing the one percenters right, my hand will always be up for selection."
Although this month's friendlies have been billed by Football Australia as a celebration of the Socceroos' achievements in Qatar, Behich says the standards set at the World Cup should be the benchmark for the national team.
"It's nice to be back home and everyone's calling it a celebration," he said.
"But this is a start of a new cycle. We've set ourselves a high bar now and we can't drop below that."