Type atleast three letters to find.
Chairman's Stakes
Australia | FEATURE RACE GUIDE
History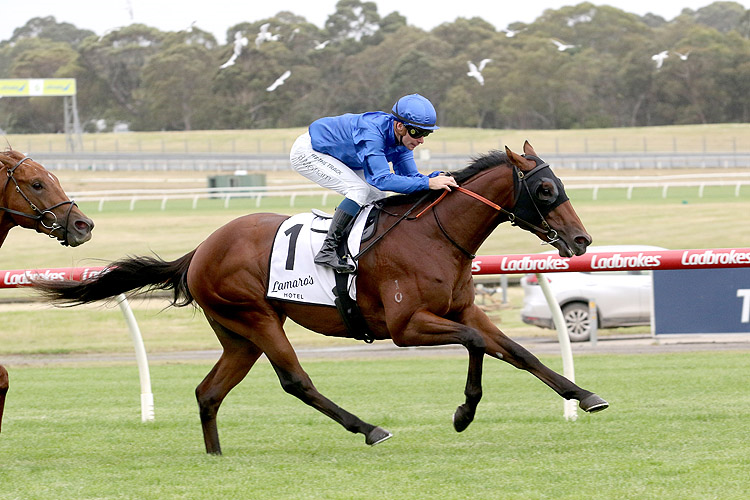 The Chairman's Stakes is a Group 3 race for two year olds conducted by the Melbourne Racing Club.
The Chairman's Stakes was first run in 1990 and was won by Wrap Around. It has been conducted at both the MRC race courses Caulfield and Sandown.
The Chairman's Stakes is run over 1000m under Set Weights and Penalties conditions. It was worth $200,000 in 2023.
It was a Listed race until 2014, then Group 3 after that.
The race has changed between 1000m through to 1200m through various date changes.
It was originally named after the grand filly Bounding Away but has had multiple sponsors name since.
The Chairman's Stakes is a lead up to the Blue Diamond Stakes.
Redoute's Choice famously won this race then won the Blue Diamond a week later. Extreme Choice also won a Diamond Crystal Lily would go on to win the Golden Slipper instead.
Under the name Subscribe, the horse best known as Vengeance Of Rain won this in 2003. He would go on to be Hong Kong champion.
Loving Gaby would place in the ATC Sires and Champagne Stakes after her win in 2019 and then as a 3yo win the G1 Manikato Stakes as well.
Notable winners of the Chairman's Stakes include Wrap Around (1990), Tennessee Mist (1992), Redoute's Choice (1999), Road To Success (2000), Yell (2002), Subscribe (Vengeance Of Rain) (2003), Headway (2009), Crystal Lily (2010), Extreme Choice (2016), Loving Gaby (2019) and Enthaar (2021).
The 2023 Chairman's Stakes was won by Zulfiqar from Veecee and Tacito.

Previous Chairman's Stakes Winners