Type atleast three letters to find.
Darby Munro Stakes
Australia | FEATURE RACE GUIDE
Previous Darby Munro Stakes Winners
Related News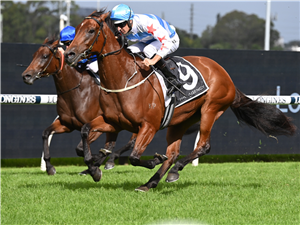 Promising filly Opal Ridge has played a starring role at Scone.
She's the baby of the field but trainer Luke Pepper is confident talented filly Opal Ridge has what it takes to mix it with older horses at stakes level at Scone on Saturday.
A patient ride could prove a winning formula for Kote in the Hawkesbury Guineas.