Type atleast three letters to find.
Coronation Stakes
United Kingdom | FEATURE RACE GUIDE
History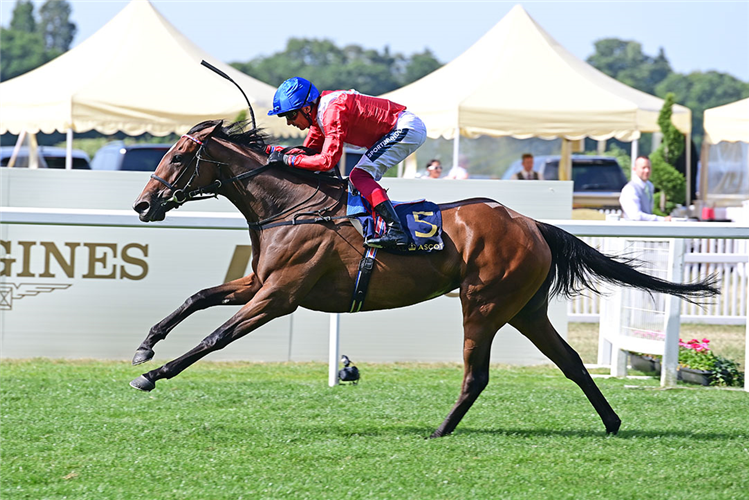 The Coronation Stakes is a Group 1 race run under Set Weights conditions for three year old fillies at Royal Ascot conducted by the Ascot Racecourse.
The Coronation Stakes is run over the round mile. It was first run in 1840 and was won by Spangle.
First run in 1840, the Coronation Stakes, the highlight of the Friday of Royal Ascot, was founded to commemorate the crowning of Queen Victoria in 1838.
The mile event for three-year-olds became the fillies' equivalent of the St James' Palace Stakes and soon established itself as a natural progression for horses who had run creditably in the 1,000 Guineas at Newmarket earlier in the season.
The 2005 running took place at York. The race got Group 1 status in 1988.
Both Nat Flatman and Morny Cannon have five wins as a jockey while John Porter has most wins as trainer with six.
Despite some failings along the way, there was no denying the talent in Fallen For You. So in 2012, we got to see the best of her and maybe a soft track helped. Many of the main hopes were off the traditional 1000 Guineas preparations including the fav Homecoming Queen who'd won the English version by nine.
But as can be the case, by the time Ascot rolls around, a different girl who may not have run at Newmarket arrived. She sat right back at the start with a decent speed up front. Given plenty of room to move, she had last call and came widest, charging over them despite drifting back to the fence. It was a great week for Gosden and Buick.
In 2013 it was the 1000 Guineas back in vogue. Sky Lantern had won at Newmarket but this was much easier in the end. While wide draws were considered a big drawback here, Richard Hughes simply rode her for luck. She went back to last, tacked onto the field turning and hacked up by a margin. A flashing grey is always a great sight.
Rizeena scored a win for Ryan Moore as part of his sensational year of international success giving Clive Brittain his first win in the race since 2000.
The French were back in 2015 as Ervedya defeated the other two main hopes Found and Lucida to win in a tight three way battle. They did it again in 2016 with Jean-Claude Rouget winning with Qemah who had run third in the Poule D'Essai Des Pouliches a month before. The dual 1000 Guineas winner Winter drew away late to score in 2017.
A brilliant filly was in the middle of a sensational summer as Alpha Centauri won four G1s in a row including this race by six lengths in 2018. A year on and the French returned as Watch Me scored a decisive win over the favourites.
2020 saw Frankie Dettori finally complete the set of Royal Ascot's eight G1s as he piloted Alpine Star to a strong win. She was the half-sister to Alpha Centauri – the winner two years before.
The Cheveley Park winner Alcohol Free continued her good form by surging over the top to win the 2021 Coronation and then a year later it was Cheveley Park themselves that owned Inspiral to a magnificent win.
The Coronation Stakes was worth £500,000 in 2022.
It was moved to the final day due to the English carnival revamp regarding the effects of coronavirus. However it returned to Day 4 for 2021.
Notable winners of the Coronation Stakes include Inspiral (2022), Alcohol Free (2021), Alpine Star (2020), Alpha Centauri (2018), Winter (2017), Sky Lantern (2013), Lillie Langtry (2010), Ghanaati (2009), Lush Lashes (2008), Russian Rhythm (2003), Banks Hill (2001), One In A Million (1979), Roussalka (1975), Meld (1955), Gainsborough Lass (1937), Saucy Sue (1925), Winkipop (1910), Pretty Polly (1904), Seabreeze (1888), Apology (1874) and Achievement (1867).
The 2022 Coronation Stakes was won by Inspiral from Spendarella and Discoveries.

Previous Coronation Stakes Winners
Related News