Australia - Vic | RACE COURSE GUIDE
150Km North-West of Melbourne

PO Box 108Bendigo Vic 3551Ph: 5448 4209
Bendigo racecourse is one of Victoria's major provincial racing venues, located 150km northwest of Melbourne.

Racing began in the famous gold mining centre of Bendigo in 1858 with the formation of the Bendigo Jockey Club. The first Bendigo Cup was run in 1868 and in 1873 Bendigo Jockey Club converted the Bendigo racecourse to left hand running.

With the switch to racing in the anti-clockwise direction the grandstand which stood on the opposite side of the course was replaced by a new structure.

Bendigo racecourse underwent a major reconstruction in 1998 that saw the course proper circumference extended to 1995m with a home straight of 400m....
Friday, 2 June 2023 BENDIGO Race Results
| Race No | Race Name | Winner | Trainer | Win Time | PM $ AUD |
| --- | --- | --- | --- | --- | --- |
| R1 | SPORTSBET MAKE IT A MULTI | TILLY TORNADO | JOE BORG | 0:24.25 | 2,590 |
| R2 | HIP POCKET BENDIGO | SO CERTAIN | CLINT CAPUANO | 0:24.09 | 3,000 |
| R3 | BENDIGO ADVERTISER DAMSELS DASH (1-4 W) | SODA KIWI | TAYLOR THORNTON | 0:24.21 | 3,000 |
| R4 | MANNINGS GREYHOUND COMPLEX | GRANNY'S OLD | BRIAN SELLECK | 0:23.91 | 3,000 |
| R5 | JARROD LARKIN CONCRETING | PERFECT TREASURE | MATTHEW EDWARDS | 0:24.32 | 3,000 |
| R6 | AG TYRES & WHEELS | POSTMAN PAT | JASON THOMPSON | 0:23.44 | 3,000 |
| R7 | PETER BROWN CUSTOM HOMES | BLACKPOOL KOA | ALEXIS KENYON | 0:28.28 | 3,440 |
| R8 | HANRAHAN PLUMBING | GREEN BACKS | BEVERLEY PELL | 0:23.95 | 5,450 |
| R9 | CAMPBELL'S COMMENTS | NAVARINO | JASON THOMPSON | 0:27.87 | 5,360 |
| R10 | SHIMA SHINE AT STUD | IDA NANCY | JESSICA LYONS | 0:28.29 | 3,440 |
| R11 | MADE SOLUTIONS ELECTRICAL AND DATA | ZIP UP ANDY | JOSH DUNCAN | 0:24.14 | 3,000 |
| R12 | SPORTSBET GO THE BLUE DOG | SPEEDY RIOT | DARRYL FULLERTON | 0:24.14 | 3,000 |
Bendigo Past Races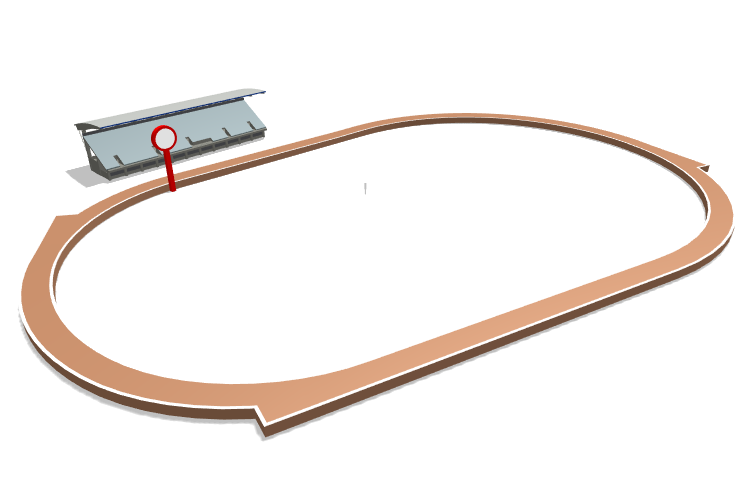 Related News