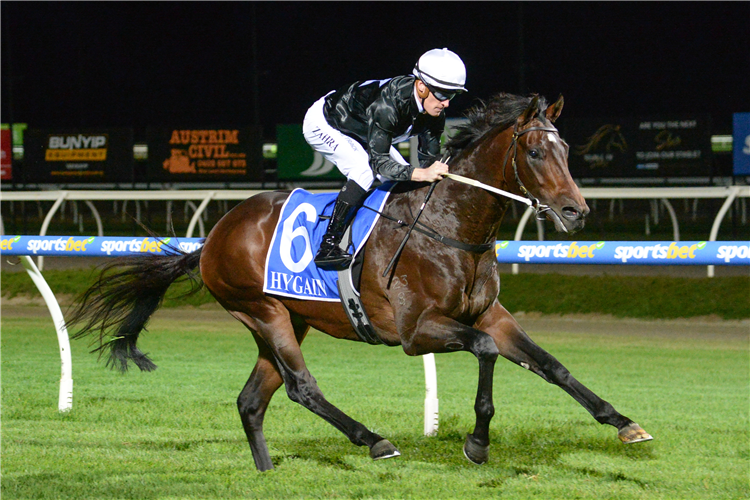 "Tradition is not the worship of ashes, but the preservation of fire." - Gustav Mahler
It is tradition among click-hungry content producers at this time of year to wheel out a series of reviews and recaps; pouring over the ashes of the season just gone.
But one of the great things about racing is that it is perpetual. Racing chases the seasons and the fire keeps burning.
Recaps to the wind, lets stoke the flames of the season to come with a look at the promising two-and-three-year-olds from the nation's leading yards, cherry-picking the untapped talent deemed most likely to make their mark in Group races having yet to do so.
We will start with a Fab Four and then introduce more in the coming weeks. We may even take requests from the audience...
Chris Waller
Top dog: Home Affairs retiring; Fangirl incoming (Racing and Sports Rating 114)
100+ horses: 23
Untapped talent: Political Debate (105+)
A foreign affair marks the end of Home Affairs and leaves the junior division of Waller's relentless army headed by fillies as Fangirl sits atop Hinged and Espiona - all talented but all(ready) Group winners. For untapped talent from this yard there is only one place to look - The JJ Atkins. Pressday, Zoustar, Brazen Beau, Press Statement and The Autumn Sun have all taken that path and they surely won't be the last. From 2022, Basquiat would be the arthouse choice (with a name like that he will surley win a pop up race...) but there can be little debate about who is the Group winner in waiting - Political Debate. We laud those who preach patience but there must be a balance between patience and practice and Waller has found that balance with the Atkins. It provides invaluable practice; the necessary nurture to optimise Political Debate's superior nature.
James Cummings
Top dog: Anamoe (125)
100+ horses: 20
Untapped talent: Tipitina (97+)
The most notable thing about the blue-jacketed 20 rated 100 or better is just how tricky it is to single one out as untapped. With Godolphin comes massive resourses and, fittingly, Cummings has tapped right in to that well. Squad leader Anamoe is one of the established stars of Australian racing - a massive season awaits - but of all the superlatives that can be thrown his way untapped is not one of them. Looking outside that 20 we find the ultimate outsider. Talented and untapped Tipitina is by an outside stallion in Tavistock and has done his racing outside the hustle and hype of the city. Two tustles with Pink Ivory ended in a 1-1 draw. Pink Ivory's square up was fairly emphatic but she turned around and ran fifth in the Vinery and is now rated 102. Tipitina can expect to prove at least as good, with the page to perform at a higher level, and that should land him something of note before long.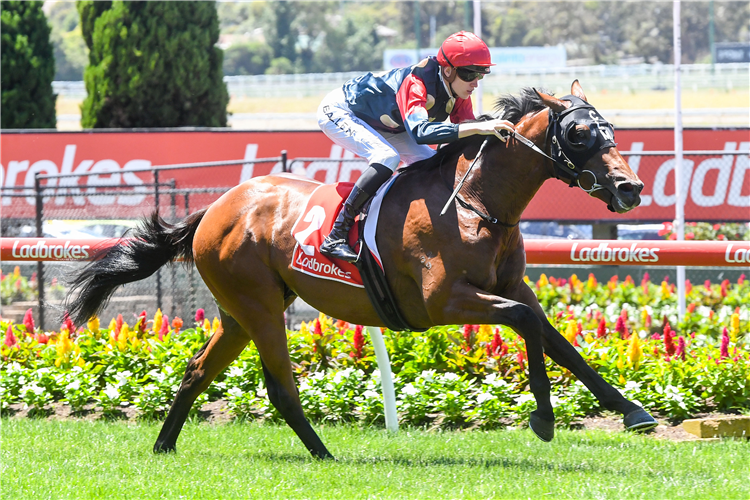 Ciaron Maher and David Eustace
Top dog: Hitotsu (116)
100+ horses: 18
Untapped talent: Counttheheadlights (101+)
Another top dog we may not see much of, at least in the short term, but few teams bat deeper than Maher and Eustace and none are as versatile; playing at the top of the game with two-year-old fillies through to ten-year-old chasers. And so no team seems as likely to produce one from left field. Given that, it might be daft to throw up one as conventional as Counttheheadlights who comes through the obvious races to find a future star. But the ultimate contrarian move is to go contrary to the contrary. Like so many of his crop, Counttheheadlights got stuck in Sydney's mud in the autumn but he was campaigned like a topliner by a stable who would know. The Sires was as good as any two-year-old test for the season and only the fabulous Fireburn shaped better than Counttheheadlights.
Mick Price and Mick Kent Jr
Top dog: Extreme Warrior retiring; Jacquinot incoming (108+)
100+ horses: 10
Untapped talent: Illation (105+)
No Home Affairs, Anamoe or Hitotsu at the top but no stable had as many viable and likeable options for untapped talent. The feel centre lights up on seeing a plus-littered list that includes Illation, Inundation, Green Belt and Maximillius; all rated above 100 and all up to that mark in just a handful of starts. The top dog, after retirements is better placed on the untapped list and it hardly stops there. If we cast the net back further to the spring there is Gunstock; even Blue Army and Get In The Spirit. At the same time last year this list was topped by Profiteer, Thunderstruck and Aryton. A bumper set by any measure, and a hard act to follow, but leading man Illation set the stage. His opening act was a sectional of significance under the bright lights of Pakenham before a pair of hot wins in Adelaide. That looked a mere dress rehersal for one that will surely be surely be better again after intermission.