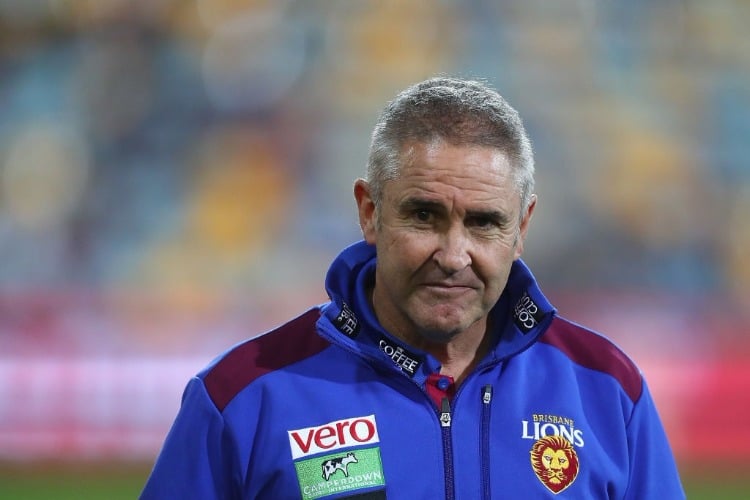 Brisbane coach Chris Fagan reckons many AFL observers view their semi-final victory over Melbourne as a fluke.
Combine that with their "horrible" round-one loss to Port Adelaide and the Lions have plenty to prove at the Gabba on Friday.
The Demons thumped Brisbane in their three previous meetings before the Lions turned the tables in a hoodoo-busting comeback MCG finals victory last year.
"I'm of the view that you don't really get inside an opposition team's head until you beat them more than once," Fagan said.
"There's probably a lot of people in the footy world that maybe think that win was a bit of a fluke last year.
"So we're out to prove that we are actually a pretty good football side, and more than anything else we just want to respond to last week."
A hamstring injury kept former captain Dayne Zorko out of the season opener, where the Lions were kept to just 130 uncontested possessions compared to Port's 257.
He'll return to add pressure and composure but won't solve Brisbane's problems on his own.
"It just revealed if we don't turn up and play with the required amount of effort we're just an ordinary side," Fagan said of their defeat to the Power.
"I know what the numbers look like, they're horrible.
"I haven't seen horrible numbers like that from us for a long time and I've never seen us have so many blokes down on the one day."
But, after an off-season hyped by the addition of key recruits and draft stock, does it dent their belief?
"I don't think so ... (in 2021) we were 1-3 and everyone was writing us off and we finished in the top four ... it's just one game," he said.
"Round one is a bit like grand-final week; there's so much build up to the season and the winners are grinners and the losers, their season is in tatters allegedly."
Fagan said the best answer to any defensive concerns was to get their hands on the football more often.
And he explained Collingwood recruit Brodie Grundy's arrival as Max Gawn's rucking offsider presented the same challenge as the Gawn-Luke Jackson combination of last year.
"We had to deal with that last year in the final and we were able to deal with it well," Fagan said.
"We learnt some things from that and they probably learnt some things from that."
Along with Zorko, the Lions have recalled Darcy Fort and Darragh Joyce, with Keidean Coleman (concussion), Deven Robertson and James Tunstill (both omitted) left out.
Melbourne, as expected, have brought back premiership trio Steven May, Jack Viney and Bayley Fritsch from injuries in place of Adam Tomlinson, Bailey Laurie and suspended livewire Kysaiah Pickett.